Custom Deck Builder To Create An Outdoor Living Space Tailored To Your Property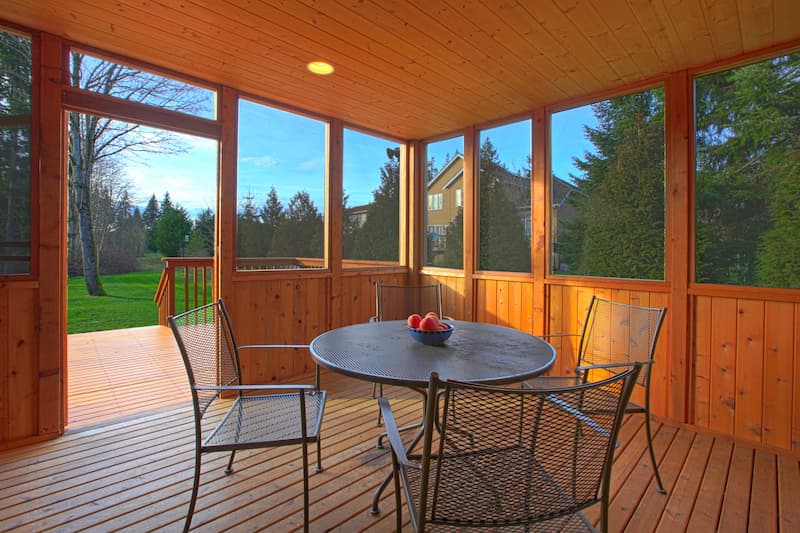 Wilmington homeowners are always looking for ways to improve their houses and add more utility to them. To accomplish this, it is always a great idea to look into hiring a deck builder with Timbrecon Renovations. We are experts in the industry, and our years of experience mean that we can tailor any deck to fit your house, yard, and vision.
Whether you need a new deck altogether or you want to build upon or repair your already-existing deck, a Timbrecon Renovations deck builder can do it all. Perhaps you want to expand to create space for a grilling area, or maybe you want to enclose your deck to create a sunroom; whatever you have in mind, our experts can do it for you.
New & Replacement Deck Installation Specialists
Like kitchen remodeling, building a deck or upgrading an existing one is a great way to add value to your property. Not only does it increase the square footage of your house's floor plan, but it is also a great way to increase the utility of your outdoor space.
As the best remodeling contractor for Wilmington, we are confident that our service can achieve your new and replacement deck goals. As specialists in the industry, any deck builder from Timbrecon Renovations is going to be able to help you plan the layout and material of your deck based on your goals. And due to our skill and experience, you can rest assured that we can handle any unplanned event as well, such as a crooked foundation or unstable structure that could affect the deck installation.
Decks For Eventful Summers
Depending on your lifestyle and level of outdoor activity, decks are an amazing way to create an outdoor living space to hold parties, gatherings, or ceremonies. And if you have children or grandchildren, a deck can be a great, safe place to play around and have fun.
At Timbrecon Renovations, we create a design plan with specific materials in mind depending on how you plan to spend your time on your deck. Some deck materials are sturdier than others, and some deck materials are safer for and more resilient against children than others. In addition, some deck materials require more maintenance than others or need to be cleaned more regularly to keep substances like algae from creating slipping hazards.
To learn the best design and material to use for your new Wilmington deck for your eventful summers, consult one of our expert deck builders at Timbrecon Renovations today.
---
Latest Projects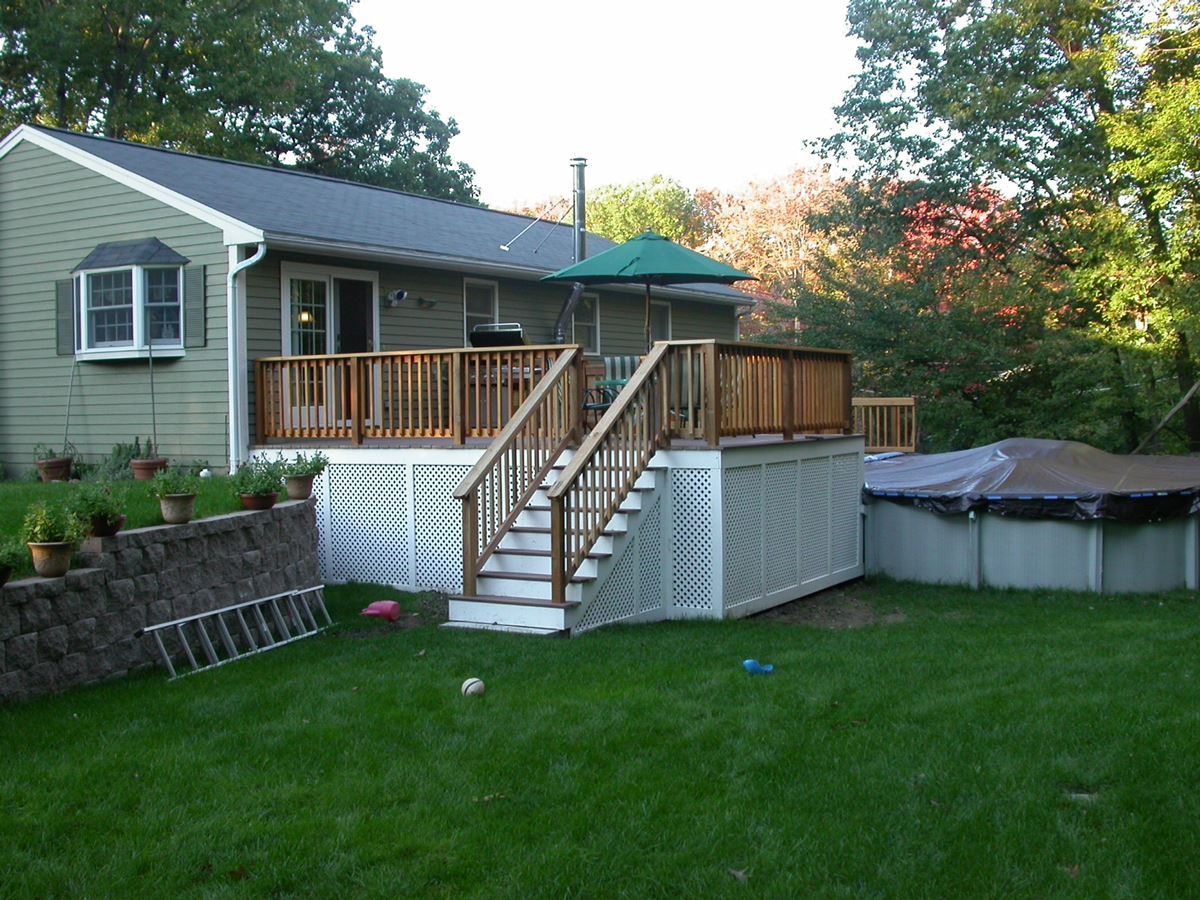 Main Deck with Pool Deck Construction in Wilmington, MA
Customer needed a new deck and a lower deck to access pool. Timbrecon Renovations was hired to design and build for the customer. Timbrecon Renovations built a main deck from house with stairs leading down to pool area. Trex Madeira was used for […]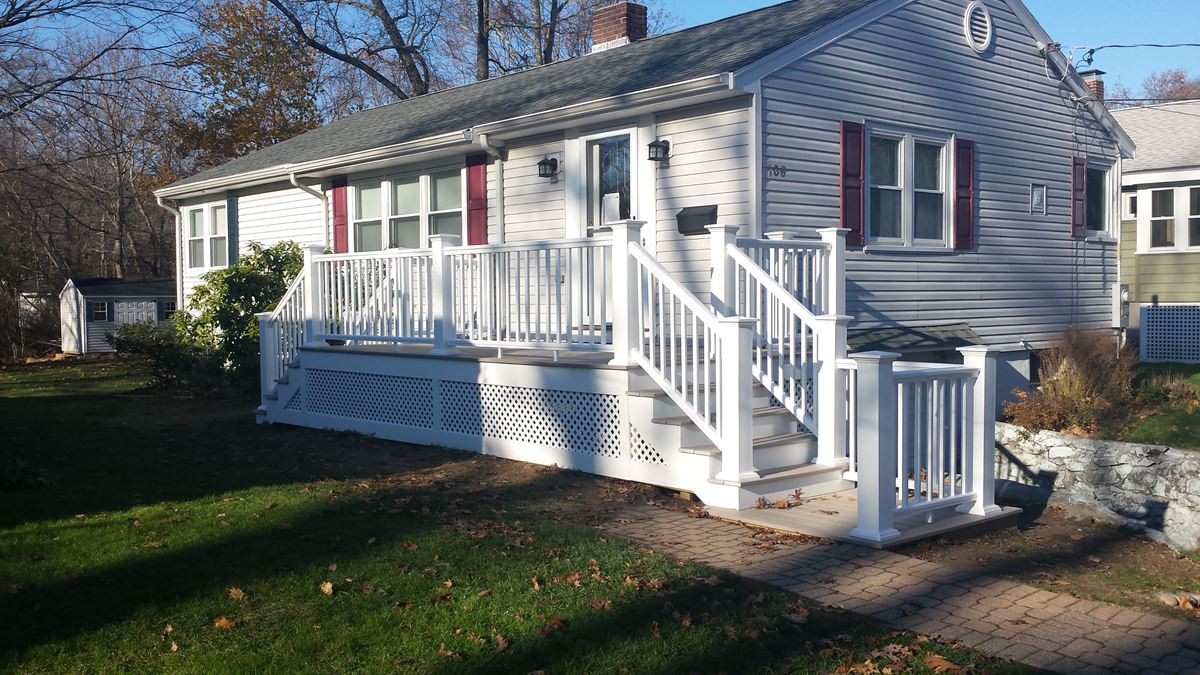 Deck Remodel in Arlington, MA
Customer hired Timbrecon Renovations to turn their tired, old deck into something safe and aesthetically pleasing to the eyes. Timbrecon Renovations tore down existing deck and using modern materials, turned it into a stunner! Azek Decking and Railings used with Azek Trim Boards. […]
---
Recent Deck Builder Related Articles
How To Know If Building A Deck Is Right For Me

Hiring a deck builder is a great idea if you'd like to increase the square footage of your house and give yourself a comfortable outdoor living area. But how do you know if you should do it, to begin with? In most cases, adding a deck to […]
Give Your Trusted Wilmington Remodeling Contractor A Call Today!