Wilmington's Leading Remodeling Contractor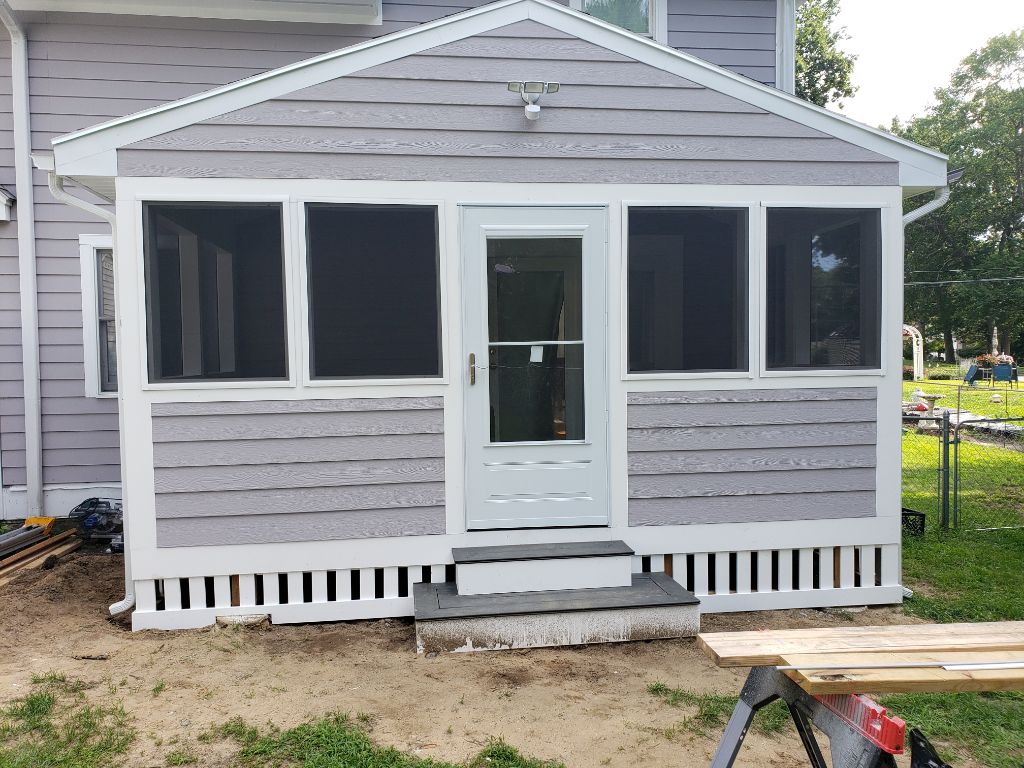 When it comes to updating their property, Wilmington homeowners know that a remodeling contractor from Timbrecon Renovations is the best choice. As the leading renovation company in Wilmington, we have the experience and know-how to complete your renovation project, no matter how big or small.
Because we are a full-service renovation firm, you won't need to hire additional companies for any step of your remodeling project because we can do it all. You can trust that if our professionals encounter a problem with your renovation, such as issues with your foundation, we'll know just how to address the situation and get your renovation back on track in no time. This skill has accumulated over nearly twenty years of service in the renovation industry, and we are proud of this ability because it is helpful to stressed homeowners. When your house is undergoing such expensive and significant changes, it's a relief when you don't have to hire additional companies because of an unexpected problem, and that your current contractor is well-equipped to deal with said problem. This, among other aspects, is what makes Timbrecon Renovations the leading remodeling contractor in Wilmington.
Feel Great About Bathroom Remodeling Your Wilmington Home
Bathroom remodeling and renovations are an excellent way to raise the value of your Wilmington house while also making your bathroom more personal, which will help you to feel renewed and properly cleansed each time you use it.
When a bathroom is outdated and worn out, such as when it has cracked caulking or tacky tiling from the 1970s, the entire room may feel very unpleasant, especially if you have another idea of what a relaxing and rejuvenating bathroom should look like. We can build any type of bathroom item you can think of, from a walk-in shower to a bidet, to get your bathroom where you envision it.
Why You Should Consider Kitchen Remodeling For Your Wilmington Home
We understand that deciding to renovate is a tough decision as it takes a lot of time, money, and creates a lot of stress. However, as a full-service renovation business, we are prepared for any unexpected run-ins like broken outlets or dangerous lead paint. We streamline every step of the renovation process so you can rely on us throughout the duration of your project to complete your renovation and build the kitchen of your dreams. After the job is finished, you'll be able to enjoy your new kitchen while also knowing that you've increased the value of your property, and it's our job to get you there are smoothly as possible.
To schedule your free quote with a remodeling contractor today, give us a call at 978-447-1195 and invest in your Wilmington home.
Latest Remodeling Projects in Wilmington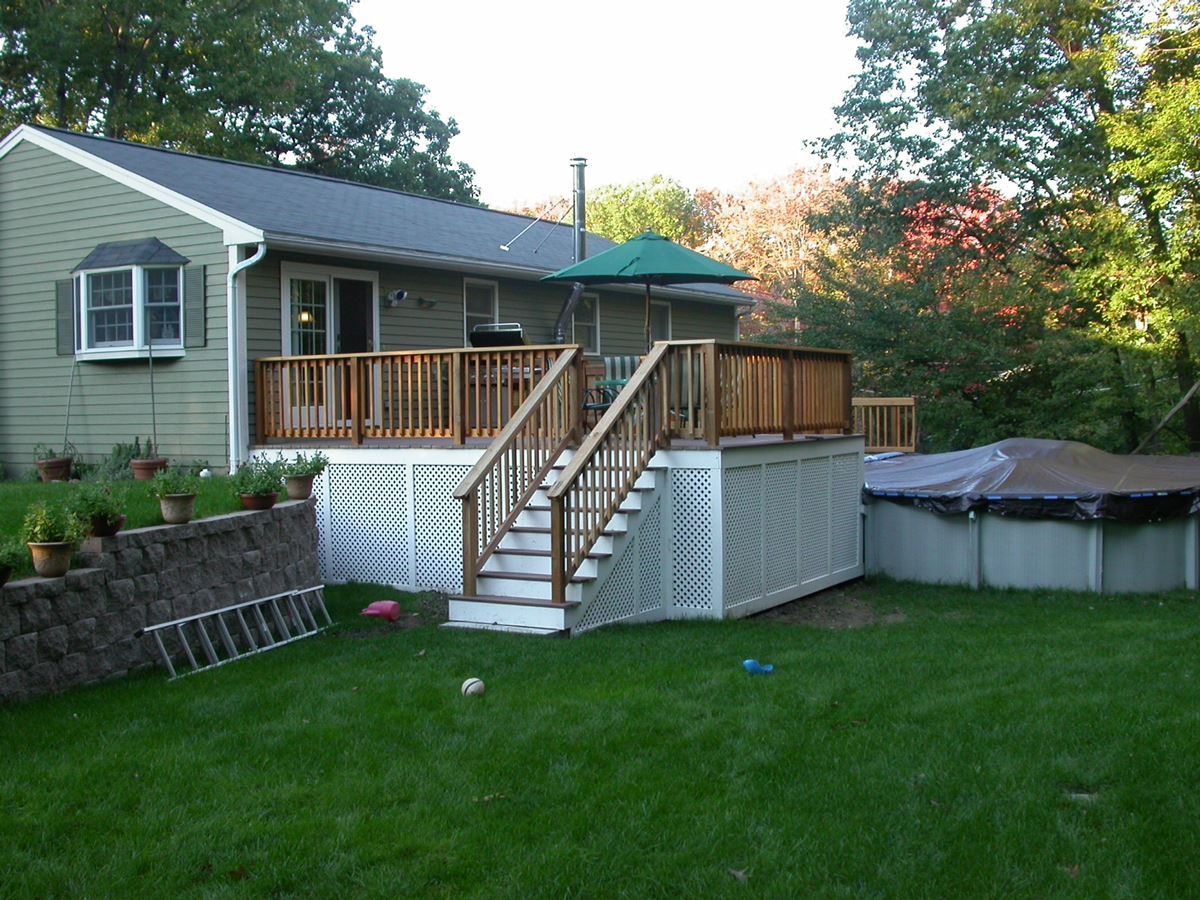 Main Deck with Pool Deck Construction in Wilmington, MA
Customer needed a new deck and a lower deck to access pool. Timbrecon Renovations was hired to design and build for the customer. Timbrecon Renovations built a main deck from house with stairs leading down to pool area. Trex Madeira was used for […]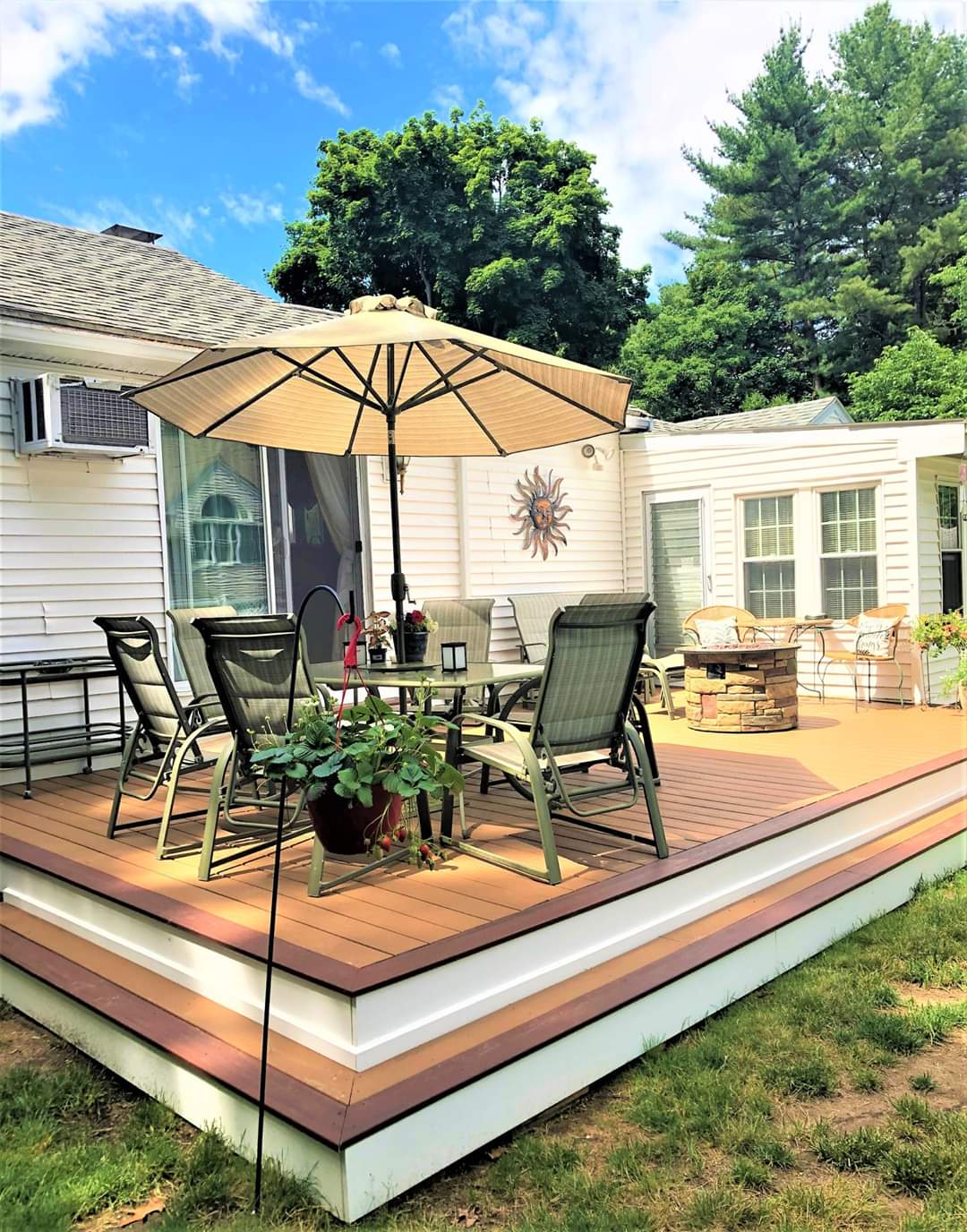 Deck Remodeling in Wilmington, MA
Timbrecon Renovations was hired to turn a worn out deck into a beautiful transformation. Was able to save customer some money by utilizing existing framework with a few minor fixes. Trex decking was used utilizing two colors to provide the contrast on deck. […]
Reviews and Testimonials for Timbrecon Renovations in Wilmington
Give Your Trusted Wilmington Remodeling Contractor A Call Today!