Timbrecon Renovations Is Reading's #1 Remodeling Contractor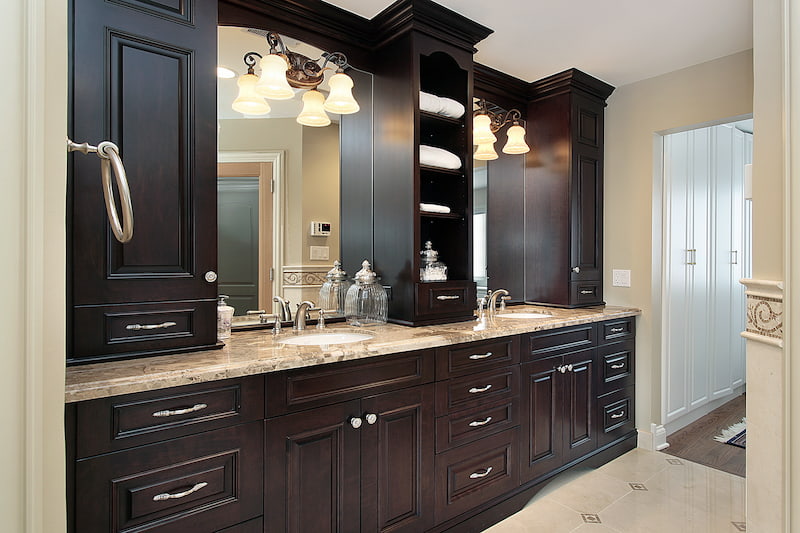 Homeowners in Reading are aware that a remodeling contractor from Timbrecon Renovations is the best for the task when they want to update their property.
Since we are a full-service renovation company, you won't need to contract other businesses for any stage of your renovation project because we are capable of doing whatever job you require. You can trust that if our contractors run into a problem with your renovation, such as crooked walls or corroded plumbing, we'll know just how to address the situation to get your renovation back on schedule in no time. After all, being in business for almost twenty years teaches you a thing or two about those types of things. This quality is crucial in a renovation company because remodeling is usually stressful enough, but having a business with such expertise and experience can provide you peace of mind as your home is being transformed.
Give us a call at 978-447-1195 to talk with a member of our staff about how a skilled remodeling contractor is the ideal option for your Reading home.
Bathroom Remodeling Will Increase Your Reading Home Value
Bathroom renovations are a fantastic way to increase the value of your Reading home while also making your bathroom more in sync with your own tastes, allowing you to feel refreshed each time you use it.
When a bathroom is old and out-of-date, such as when it has gaudy tiles from the 90s or outdated fixtures, the entire space can feel so uncomfortable, especially if you have a specific idea of what an exquisite bathroom should look like. We at Timbrecon Renovations can install any type of bathroom feature you can think of, from a jacuzzi tub to a chic vanity.
To see if bathroom remodeling is a good idea for increasing your home value, contact us at 978-447-1195 today and schedule a remodeling contractor to come to give you a free quote.
Is Kitchen Remodeling A Good Idea For My Reading Home?
We at Timbrecon Renovations recognize that deciding to renovate is a difficult choice. It takes a lot of time, money, and causes a lot of stress. However, we are sure that our prior clientele has never regretted remodeling their kitchen with us because we streamline every step of the renovation process. This means you can rely on us the entire time your project is underway to complete your kitchen remodeling project and create the kitchen of your dreams. As a full-service renovation company, we are prepared for anything that may pop up, big or small, such as unexpected mold patches or corroded wiring. And at the completion of the project, you will enjoy your beautiful new kitchen while also knowing that you substantially raised the value of your home.
Reviews and Testimonials for Timbrecon Renovations in Reading
Give Your Trusted Wilmington Remodeling Contractor A Call Today!