Kitchen Remodeling: Designing The Ideal Kitchen For You & Your Taste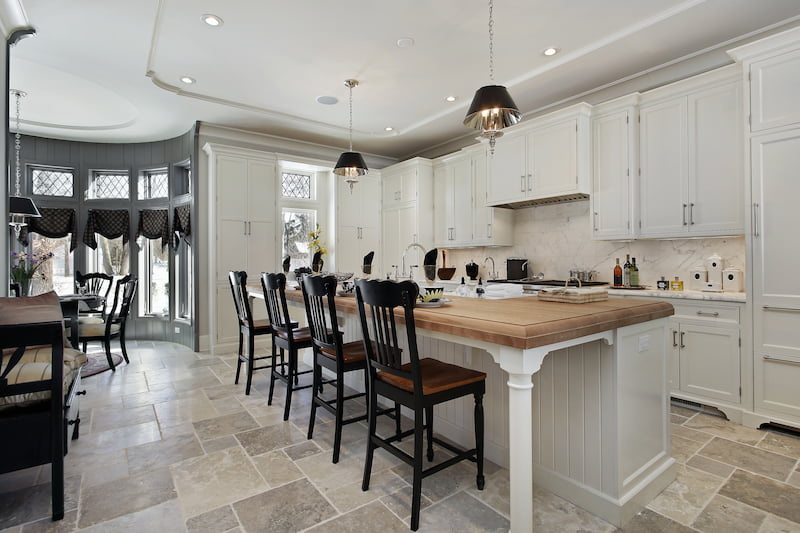 When Wilmington homeowners want to make their house feel more like their "own," kitchen remodeling is often the first step. At Timbrecon Renovations, we have the experience and know-how to create a kitchen designed to suit you and your taste.
To learn more about kitchen remodeling for your Wilmington home, give us a call at 978-447-1195 to schedule your free consultation.
Kitchen Design
With our time in the renovation industry, we have perfected the ability to design a functional and aesthetic layout for kitchens. Kitchen remodeling is more than replacing the countertops or adding a dishwasher. It's about increasing the utility of the space as well. A kitchen renovation done properly will ensure you can move about your space easily and use it with comfort and convenience.
Kitchen remodeling, like bathroom remodeling, is the best way to increase your home's value and make it more welcoming, but this can only be achieved through a top-tier renovation company like Timbrecon Renovations. To speak with the best remodeling contractor for Wilmington, give us a call at 978-447-1195.
Kitchen Cabinets
Changing your kitchen cabinets can change the whole atmosphere of your kitchen and even your house. White cabinets with embellishments make the space seem elegant, rustic cabinets with bold hardware can give the kitchen a masculine, outdoorsy feel, and colorfully painted cabinets with metallic hardware can make the room feel more energetic. Whatever it is you want to accomplish with your kitchen cabinet upgrade, we at Timbrecon Renovations can help you every step of the way, including design.
When hiring a professional for building cabinets, it is important to look for a contractor with lots of experience. Cabinets can be tricky for inexperienced renovation companies, but at Timbrecon Renovations, it's easy as pie. Our years in the industry have made us cabinet building experts to the point where even unexpected mishaps, such as uneven flooring, can be corrected without worry.
Kitchen Countertops
Choosing the best countertops for your kitchen can be overwhelming. With so many different options, it is best to use professional kitchen remodeling experts like at Timbrecon Renovations to help you choose the best type of countertop for your lifestyle and aesthetic. Our team has experience in butcher board, linoleum, granite, marble, tile, concrete, and many more types of countertops, so whatever you choose, we're the remodelers for the job.
It is best to choose a company with many years of countertop installation experience to ensure that nothing goes wrong and that your counters are placed correctly. In addition, having an experienced contractor can help you ensure that you are making the best choice in countertops to prevent staining or damage as well.
Give Your Trusted Wilmington Remodeling Contractor A Call Today!