Burlington's Go-To Remodeling Contractor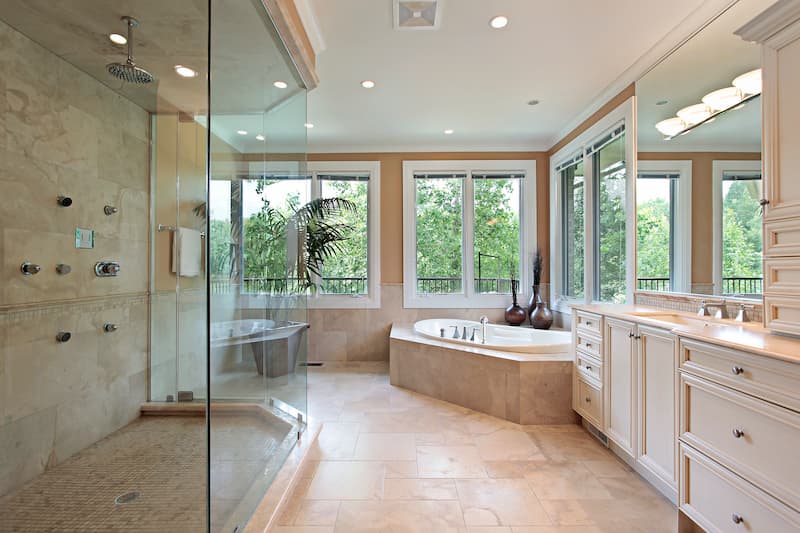 When Burlington homeowners want to renovate their house, they know that the remodeling contractors at Timbrecon Renovations are the best for the job.
As a full-service renovation company, we are equipped to handle any job you need, meaning you won't need to hire outside companies for any step in your renovation project. Being in business for two decades teaches you a thing or two, so you can rest assured that if our contractors come across an issue with your renovation, such as a crooked floor or mold, we'll know exactly how to handle the situation to get your renovation back on track in no time. This value is important in a remodeling contractor because renovation is already typically stressful enough, so having such a skilled and knowledgeable company can be reassuring as your house is being changed.
To find out more about how a seasoned remodeling contractor is the best choice for your Burlington home, give us a call at 978-447-1195 and speak to one of our staff members.
Bathroom Remodeling For Your Burlington Home
Bathroom remodeling is a great way to improve your Burlington house's value but is also a great way to make your bathroom fit your style choices so that you can feel rejuvenated every time you enter.
When bathrooms are old and outdated, such as when they have tacky tiles or old hardware, the entire room can feel suffocating, especially when you have a certain vision in mind for an elegant bathroom. At Timbrecon Renovations, we can do anything you can imagine in your bathroom, from building a walk-in shower to reworking the plumbing on your vanity so you can have two sinks instead of one. We are able to complete any project, big or small, with the skill and experience it takes to create a bathroom that is both stylish and timeless.
Should I Finally Schedule Kitchen Remodeling For My Burlington Home?
At Timbrecon Renovations, we understand that choosing to renovate is a hard decision. It is expensive, time-consuming, and stressful. But we know that our previous clients have never regretted their kitchen renovation. This is because we make the process as smooth as possible from beginning to end. As a full-service renovation company, we are prepared for anything that may come up unplanned, such as warped subfloor or broken outlets, so you can rely on us the whole way through your project to make your kitchen look how you envisioned it. And at the end of the project, you can bask in your new kitchen while also being aware that you've significantly increased your house value.
If you are still unsure, let a remodeling contractor from Timbrecon Renovations come to your Burlington house and give you a free quote.
Reviews and Testimonials for Timbrecon Renovations in Burlington
Give Your Trusted Wilmington Remodeling Contractor A Call Today!