Bathroom Remodeling To Upgrade Your Guest Bathrooms, Powder Rooms, & Main Baths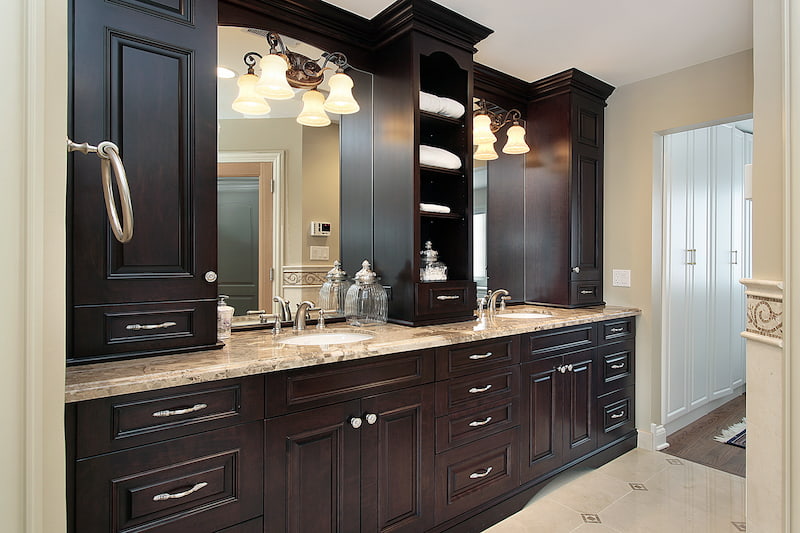 As one of the most important rooms in the house, bathroom remodeling is a must when your bathroom is outdated or worn out. At Timbrecon Renovations, bathroom remodeling is only one of many services we provide to Wilmington homeowners. As experts in the renovation industry, we have experience in remodeling powder rooms, master bathrooms, and guest bathrooms to look their best.
Bathrooms are known for being the room you use to get clean and refreshed. But what happens when that room isn't welcome or doesn't feel clean no matter how much you scrub? Cracked linoleum, outdated fixtures, peeling caulking, and ugly tiles can all contribute to a sense of "dirty" within your bathroom.
A bathroom remodeling is a simple and effective way to return life to your bathroom, ensuring that you always come out of your bathroom feeling clean and refreshed. This service, in addition to services such as kitchen remodeling and basement finishing, is also an easy way to increase your home value and better use available space.
Bathroom Design
At Timbrecon Renovations, we've been around the block a few times. Our years of experience in the renovation industry have made us subject-matter experts in home design, especially concerning bathrooms. Bathroom design requires a specific level of planning to incorporate pipes and drainage fixtures properly, so we always assist our clients in designing their bathrooms.
In addition, we are always up to date on all of the latest trends and styles, while also having a thorough understanding of how to make a bathroom feel "timeless" enough that it won't need to be updated for a long time.
Bathroom Vanities
Having a vanity in your bathroom is often a dream come true. At Timbrecon Renovations, we are in the business of fulfilling dreams.
A bathroom vanity can add both style and storage to a bathroom. Upgrading from a pedestal sink to a vanity or even upgrading your already-existing vanity is a surefire way of increasing your home value and making your bathroom more welcoming. Adding or upgrading a bathroom vanity is one of the most common services in bathroom remodeling because of how big of a difference it can make in the overall feel of a bathroom.
Bathroom Shower Remodeling
A good remodeling contractor in Wilmington can do anything you need in your house renovation. At Timbrecon Renovations, we can do anything you want, even turning your shower into a bathtub, or turning your bathtub into a walk-in shower! Bathroom shower remodeling is a great way to personalize your bathing experience to meet your standards and expectations. Want a shower but also want to be able to sit in it? No problem. Need a bathtub you can easily step in due to physical disability? We can help!
At Timbrecon Renovations, bathroom remodeling is the best way to get the most out of your Wilmington area bathroom.
Give Your Trusted Wilmington Remodeling Contractor A Call Today!