Andover's Leading Remodeling Contractor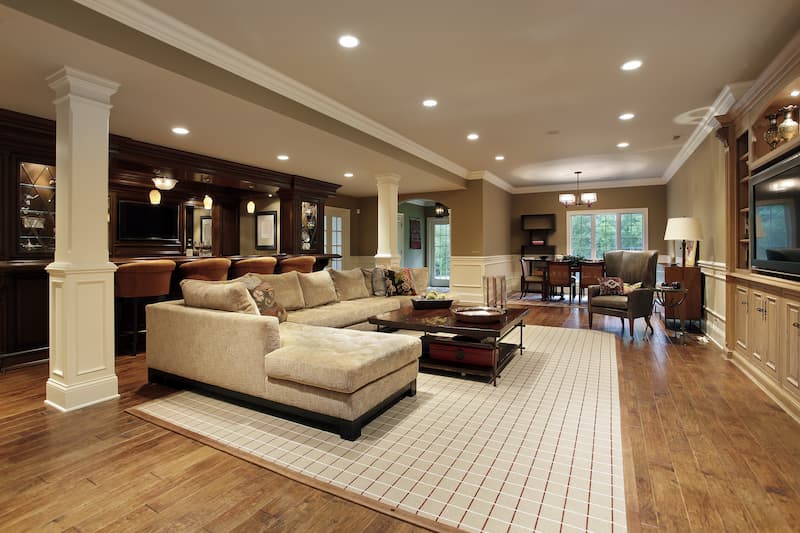 Looking for a remodeling contractor to improve your Andover home is an important choice to make. Timbrecon Renovations makes your choice easy by being the leading and most experienced contractor in northeast Massachusetts.
Choosing to renovate is a big decision. Not only is it expensive and time-consuming, but unexpected obstacles may pop up and make it hard to continue. At least, that might be an issue for other contracting companies. At Timbrecon Renovations, our many years in the industry mean that we've seen it all, so you don't need to fear a mishap or obstacle that would stump other companies. As a full-service renovation company, we are here to assist with all remodeling aspects, even the ones we don't expect.
To see how a remodeling contractor with Timbrecon Renovations can help you improve your Andover home, from basement finishing to exterior remodeling, give us a call at 978-447-1195 and talk to one of our staff members about scheduling a consultation.
Bathroom Remodeling For Your Andover Home
Bathrooms are renowned for being the place where you go to clean up and rejuvenate. But what if, despite your best efforts, the space doesn't feel inviting and comfortable or isn't particularly clean? Linoleum that is cracked, obsolete fixtures, peeling caulking, and unsightly tiles can all give your bathroom a "dirty" feeling.
A bathroom remodel is an easy and efficient method to breathe new life into your bathroom and make sure you always leave feeling clean and refreshed. Bathroom remodeling is a simple method to raise the value of your Andover house and improve your quality of life, as long as you choose a reputable remodeling contractor like Timbrecon Renovations.
How Kitchen Remodeling Can Improve Your Andover Property Value
The aesthetics and resale value of a home's interior can be enhanced or ruined by the kitchen. One of the biggest investments one can make in their home is a modern, spotless, and aesthetically pleasing kitchen. This is due to the kitchen's wide range of appliances and cabinetry, as well as the fact that it is frequently seen as the heart or the soul of the house and often creates fond memories for families and friends. Having a welcoming and warm atmosphere for those memories to be born is important for your quality of life.
We at Timbrecon Renovations are available to help you design the kitchen of your dreams. Since we are Andover's top renovation company, we are positive that you won't find such high-caliber work anyplace else.
Reviews and Testimonials for Timbrecon Renovations in Andover
Give Your Trusted Wilmington Remodeling Contractor A Call Today!