Vinyl Siding To Protect Your Property In Style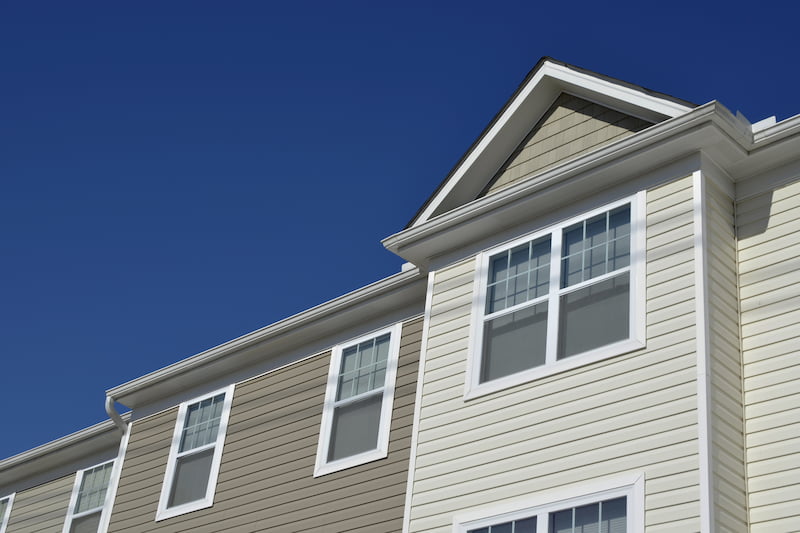 When Wilmington homeowners are starting to notice chipping or warping in their siding, it's time they look into replacing their vinyl siding.
Vinyl siding is a manufactured substance that was created in the 1950s and still persists as the most affordable and resilient siding material around. Because it is artificial, there are a large variety of options regarding the look of vinyl as well.
When you think of vinyl siding, you probably just picture those long rows of white vinyl tiles (usually traditional lap or dutch lap), but vinyl siding comes in many fashionable styles. Some vinyl has been designed to look like shingle tiles, such as shakes vinyl. Another common type has been designed to look like vertical slates, called board and batten. More whimsical homes have used a style that looks like overlapping fish scales called scallops.
With these vinyl designs and with a color and trim of your choice, you can make your exterior look great. And with improvements in material creation technology and renovation techniques, you never have to give up energy efficiency or protection from the elements by choosing a more stylized vinyl.
To learn how vinyl siding can improve your Wilmington home, give us a call at 978-447-1195 and speak with one of our friendly staff members about your goals.
Replacement Siding Installer
As a full-service renovation company, you can count on us for all of your upgrading projects, from replacement windows to replacement vinyl siding. Our contractors are experts in their industry, so you can always rest assured heat they will get the job done right. With our many years of experience, you can also count on us to know exactly what to do in any situation that may arise while we are installing your vinyl siding, from uneven walls to finding mold.
How Long Does Vinyl Siding Last?
Vinyl is a durable plastic, so it lasts a long time, though it depends what decade the vinyl is from. If your vinyl was from the 80s, it would have lasted about twenty to thirty years, and it probably in great need of a replacement, even without obvious signs like cracking. Vinyl siding created in the last twenty years or so can last between thirty and forty years, so any installed during that time is still good for years to come unless there are obvious signs of wear.
If you are unsure whether your siding needs replaced or not, call the best remodeling contractor for Wilmington at 978-447-1195 to schedule your free quote.
Give Your Trusted Wilmington Remodeling Contractor A Call Today!