Deck Remodel in Arlington, MA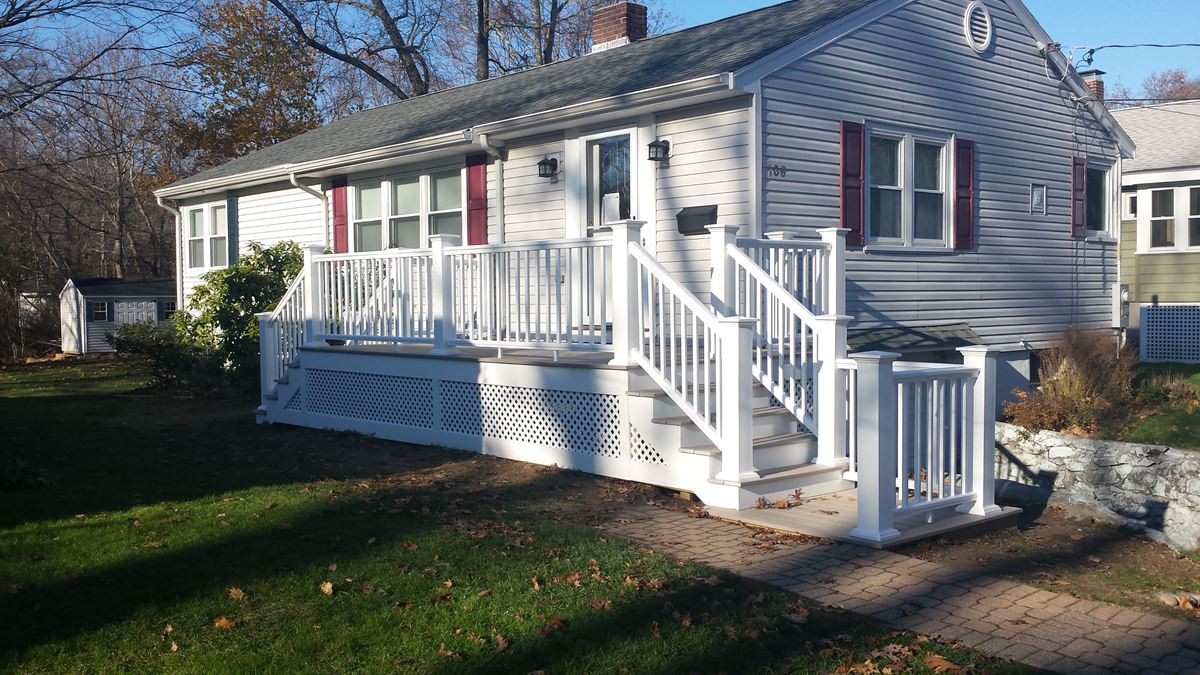 Customer hired Timbrecon Renovations to turn their tired, old deck into something safe and aesthetically pleasing to the eyes. Timbrecon Renovations tore down existing deck and using modern materials, turned it into a stunner! Azek Decking and Railings used with Azek Trim Boards. 5" x 5" posts used to make deck stand out. Customer was quite pleased with the way it turned out!
Project Details
Photo Gallery
Products Used
Azek Decking and Railings
Give Your Trusted Wilmington Remodeling Contractor A Call Today!